Chapel Lawn Memorial Park
Dallas, PA
1st Annual Holiday Remembrance Ceremony - December 10, 2022 @ 1PM
Chapel Lawn Memorial Park is honored to host its first Annual Holiday Remembrance Ceremony to remember the loved ones that passed on in 2022. Ceremony will be held inside our chapel mausoleum. Refreshments & cookies provided to all attendees.
Additionally, we welcome families to place ornaments on our Christmas Tree in remembrance of their loved one.
4115 Memorial Highway
Dallas, PA 18612
Burial Options Include:
In-Ground Burial
Above-Ground Burial
Cremation
Chapel Lawn Memorial Park, a Life Remembered property, is a full-service cemetery dedicated to providing solutions for your family's burial needs – no matter whether you prefer cremation, above-ground, or in-ground burial.
With one of our experienced advisors, you can plan your arrangements today. With their help:
Save THOUSANDS off of the retail value of your package.
Guard against YEARS of inflation and added costs.
Protect your loved ones from unnecessary heartache on the worst day of their life.
Your cemetery plot gets more expensive every year. Lock in your savings today & protect your loved ones!
Chapel Lawn Memorial Park has been providing cemetery services to families in Luzerne County for over 50 years. The park includes many beautiful features and statuaries. It is one of the region's most attractive and preferred resting ground.
Chapel Lawn honors all veterans with an exclusive Veteran's Garden. All veterans, living and deceased are recognized and honored annually at our renowned Memorial Day Service.
There are four other side-by-side burial sections at Chapel Lawn – The Resurrection Garden, The Last Supper, The Garden of Devotion, and the Garden of Reflection.
The Garden of the Cross provides the most sensible and economical method of below ground burial arrangements available today with the Custom Built Burial Chamber program.
A number of elegant, but yet affordable, cremation memorialization options are also available. This includes our stately Garden of Meditation Columbarium.
Chapel Lawn Memorial Park offers its magnificent All Faiths Garden Mausoleum and Chapel of All Faiths Mausoleum for above ground entombment. Our community mausoleum allows the most preferred method of disposition to be affordable for most individuals.
We have two goals at Chapel Lawn Memorial Park, to provide superior service to the families who have entrusted us with the care of their loved ones and to assist families in securing the protection they deserve through the preplanning of their final needs.
---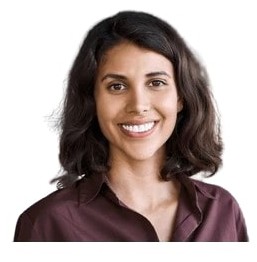 Ask Me For More Info