Highland Memorial Park
Pottstown, PA
Buy One Plot, Get One 50% Off - Limited Time!
For a limited time, we are offering a pre-planning discount on burial plots. When you buy one lot, you get a second one at a 50% discount! Stop in the office or fill out the form below to get your BOGO 50% discount today.
701 Farmington Avenue
Pottstown, PA 19464
Burial Options Include:
In-Ground Burial
Above-Ground Burial
Cremation
Highland Memorial Park, a Life Remembered property, is a full-service cemetery dedicated to providing solutions for your family's burial needs – no matter whether you prefer cremation, above-ground, or in-ground burial.
With one of our experienced advisors, you can plan your arrangements today. With their help:
Save THOUSANDS off of the retail value of your package.
Guard against YEARS of inflation and added costs.
Protect your loved ones from unnecessary heartache on the worst day of their life.
Your cemetery plot gets more expensive every year. Lock in your savings today & protect your loved ones!
Highland Memorial Park has been providing cemetery services to the residents of Montgomery, Berks and Chester Counties for over 60 years.
The park contains 46 acres of even terrain framed by double wide paved roads lined with majestic mature trees.
Highland Memorial Park offers nine separate side-by-side traditional ground burial gardens. One of these gardens, our Veteran's Garden of Honor, pays distinction and tribute to all veterans residing in the community.
The most sensible and economical method of ground burial, the Custom Built Burial Chamber is available in the Garden of Peace. This program provides clean, dry, below ground burial at a very affordable price.
For those who prefer the most desirable form of disposition, above ground entombment, Highland Memorial Park offers its Temple of All Faiths Mausoleum.
To meet the growing desire for cremation, Highland offers a variety of cremation memorialization options. Glass-front niches can be selected in the chapel mausoleum. A number of dignified and select choices for cremation memorialization are also available in our new exclusive Garden of Prayer and Mediation Cremation Garden.
We have two goals at Highland Memorial Park, to provide superior service to the families who have entrusted us with the care of their loved ones and to assist families in securing the protection they deserve through the preplanning of their final needs.
---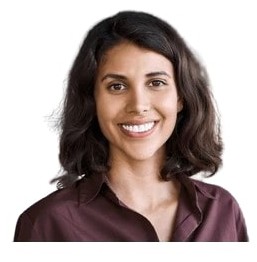 Ask Me For More Info