Fairview Memorial Park
Elmhurst, PA
$69 Complete Burial Package - Limited Time!
Purchase your complete your pre-arranged burial package today for only $69 per month which includes a tremendous pre-planning discount. Contact us today!
111 State Route 435
Elmhurst, PA 18444
Burial Options Include:
In-Ground Burial
Above-Ground Burial
Cremation
Fairview Memorial Park, a Life Remembered property, is a full-service cemetery dedicated to providing solutions for your family's burial needs – no matter whether you prefer cremation, above-ground, or in-ground burial.
With one of our experienced advisors, you can plan your arrangements today. With their help:
Save THOUSANDS off of the retail value of your package.
Guard against YEARS of inflation and added costs.
Protect your loved ones from unnecessary heartache on the worst day of their life.
Your cemetery plot gets more expensive every year. Lock in your savings today & protect your loved ones!
Fairview Memorial Park is located in Elmhurst, PA and has been providing cemetery services to local residents for nearly 100 years. It is just minutes from the Scranton Metropolitan area and the renowned Pocono Mountains Region. The cemetery was initially opened in the early 20th century and was acquired by CMS East, Inc. in 1980. The park consists of 88 acres of rolling landscapes blessed with an abundance of mature majestic trees and radiant shrubbery. The views throughout the park are truly memorable of the area's reservoir and tranquil mountain landscape. These elements make Fairview Memorial Park not just a cemetery, but a uniquely peaceful final resting place.
Fairview Memorial Park has several distinctive side by side traditional ground burial gardens. The Veteran's Garden of Honor, pays tribute and respect to all honorably discharged veterans who reside in the community.
The most sensible and economical method of disposition, the Custom Built Burial Chamber, is available in the Garden of the Cross.
Fairview has a large section of choice mausoleum crypts available in our Temple of All Faiths Mausoleum. With community mausoleum, above-ground entombment is now affordable for most families.
Fairview Memorial Park provides a variety of cremation memorialization options. This includes select niches in our Cross Columbarium, cremation memorialization benches and other memorialization choices.
Fairview Memorial Park is one of northeastern Pennsylvania's largest and most respected cemeteries. We perform over 300 entombments, interments and inurnments annually. It is our goal to provide compassion and outstanding service throughout your pre-arranging and post-arranging process.
---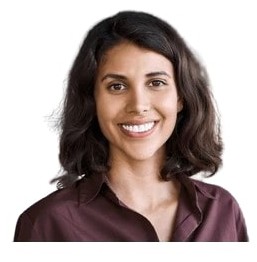 Ask Me For More Info