Greenwood Memorial Park
Lower Burrell, PA
$69 Complete Burial Package - Limited Time!
Purchase your complete your pre-arranged burial package today for only $69 per month which includes a tremendous pre-planning discount. Contact us today!
104 Melwood Road
Lower Burrell, PA 15068
Burial Options Include:
In-Ground Burial
Above-Ground Burial
Cremation
Greenwood Memorial Park, a Life Remembered property, is a full-service cemetery dedicated to providing solutions for your family's burial needs – no matter whether you prefer cremation, above-ground, or in-ground burial.
With one of our experienced advisors, you can plan your arrangements today. With their help:
Save THOUSANDS off of the retail value of your package.
Guard against YEARS of inflation and added costs.
Protect your loved ones from unnecessary heartache on the worst day of their life.
Your cemetery plot gets more expensive every year. Lock in your savings today & protect your loved ones!
Greenwood Memorial Park has been providing quality cemetery services to families throughout Western Pennsylvania for over 70 years. It is the largest cemetery in the CMS East, Inc. family, performing nearly 600 entombments, interments and inurnments annually. Greenwood consists of 128 acres and nearly four miles of paved roads.
Greenwood embodies 21 separate side-by-side gardens laid out over a rolling landscape resplendent with mature trees and manicured hedges.
The most economical method of burial, the Custom Built Burial Chamber, is available in the Garden of the Last Supper.
The Allegheny / Kiski Valley community has expressed their preference for above ground entombment. To fulfill this need, Greenwood has made six additions to its Temple of Love Mausoleum since the first structure was built. This chapel mausoleum, which is almost completely filled, houses over 5,000 indoor crypt spaces. We have also developed a new garden crypt mausoleum complex with three separate all granite edifices. These garden crypt mausoleums offer a large inventory of desirable as well as affordable above ground crypt spaces to select from.
Many dignified and affordable cremation memorialization options are available at Greenwood Memorial Park. We provide glass front niches in our chapel mausoleum and niche spaces in each of our garden crypt mausoleums. In the near future, the Garden of Faith Columbarium will be developed.
We have two goals at Greenwood Memorial Park, to provide superior service to the families who have entrusted us with the care of their loved ones and to assist families in securing the protection they deserve through the preplanning of their final needs.
---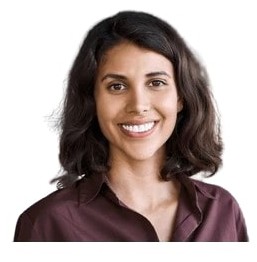 Ask Me For More Info