Restlawn Memorial Gardens
LaVale, MD
$69 Complete Burial Package - Limited Time!
Purchase your complete your pre-arranged burial package today for only $69 per month which includes a tremendous pre-planning discount. Contact us today!
11128 Cash Valley Road NW
LaVale, MD 21502
Burial Options Include:
In-Ground Burial
Above-Ground Burial
Cremation
Restlawn Memorial Gardens, a Life Remembered property, is a full-service cemetery dedicated to providing solutions for your family's burial needs – no matter whether you prefer cremation, above-ground, or in-ground burial.
With one of our experienced advisors, you can plan your arrangements today. With their help:
Save THOUSANDS off of the retail value of your package.
Guard against YEARS of inflation and added costs.
Protect your loved ones from unnecessary heartache on the worst day of their life.
Your cemetery plot gets more expensive every year. Lock in your savings today & protect your loved ones!
Restlawn Memorial Gardens has been assisting families throughout Allegany County with cemetery services for nearly 70 years. Over this time, numerous developments and improvements have elevated Restlawn Memorial Gardens to become the premier cemetery in the community.
The most recognizable feature at Restlawn is our Garden by the Lake. People from miles around have traveled to Restlawn to view the scenery and feed the wildlife that temporarily have their home on the picturesque lake at the front entrance.
Restlawn has nine side-by-side, traditional ground burial gardens. Statues representing religious and military themes are located throughout the cemetery. Many of our gardens provide majestic views of Maryland's countryside. Our two Veteran's Gardens of Honor pay tribute to all veterans who reside in the community.
The most economical method of burial, the Custom Built Burial Chamber, is provided in the Garden of the Cross. This program provides clean, dry, below ground burial at a very affordable price.
Restlawn offers its Temple of All Faiths mausoleum for above-ground entombment. For those who prefer above ground entombment many desirable yet affordable crypts remain available throughout the structure. Our mausoleum's chapel allows for the final committal service to be held indoors, away from inclement weather.
Dignified and affordable cremation memorialization can also be selected at Restlawn.
We have two goals at Restlawn Memorial Gardens, to provide superior service to the families who have entrusted us with the care of their loved ones and to assist families in securing the protection they deserve through the preplanning of their final needs.
---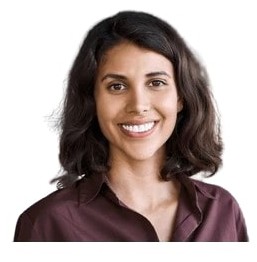 Ask Me For More Info