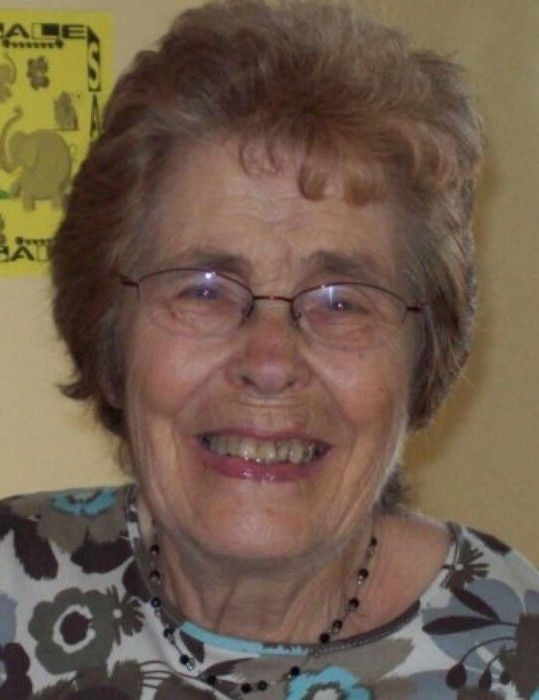 Share a Memory
Place of Rest
Bedford County Memorial Park
4426 Business 220
Bedford, PA 15522
Alice V. Tiday
February 13, 1932 - November 15, 2022 (Age 90)
Alice Virginia Tiday, 90, of Manns Choice went to be home with the Lord on Tuesday, November 15, 2022 at Conemaugh Nason Hospital. She was born on February 13, 1932 in Bedford, a daughter of the late Marshall and Marie (Price) Evans. On December 1, 1955, in Cumberland, MD she married Elmer C. Tiday Jr. who preceded her in death on October 22, 2007. She is survived by two children: Timothy S. Tiday and wife Tan, of Harrisburg, and Luann C. Burkey and husband Raymond, of Everett; nine grandchildren: Tosha Tiday, Tonya Tiday, Carla Kagarise, Angela Burkey, Corey Burkey, Timothy S. Tiday, Ashley Musser, Cayden Tiday, and Mackenzie Tiday; eight great-grandchildren: two great-great-grandchildren; a sister Louise Holloway, of York; a brother Ross Evans and wife Mary, of Everett; and many nieces and nephews. She was preceded in death by a son Rodney T. Tiday, and two brothers: Leroy and Harry Evans; and infant siblings: Norman, Helen, and Jerry.
She was a graduate of Bedford High School class of 1950. Alice had various jobs over the years and retired in 2015 at the age of 83 as a personal care aide. She was a member of the Manns Choice Church of God, where she faithfully served many years as a Sunday School teacher, as well as served in the Tender Touch ministry and choir. Alice enjoyed many hobbies in including reading, drawing, gardening, baking, and listening to Southern Gospel Music. She was a devout and faithful woman of God who called Jesus her very best friend. She was loved and cherished by all who knew her. She will be greatly missed, but we rejoice in knowing that she is home with her savior.
Funeral services will be held on Saturday, November 19, 2022 at 11:00 a.m., at the Manns Choice Church of God with Rev. Aaron Whetstone officiating. Burial at Bedford County Memorial Park. Friends will be received on Saturday from 10:00 a.m., until the hour of the service at the church. Arrangements by the Timothy A. Berkebile Funeral Home, in Bedford.
---