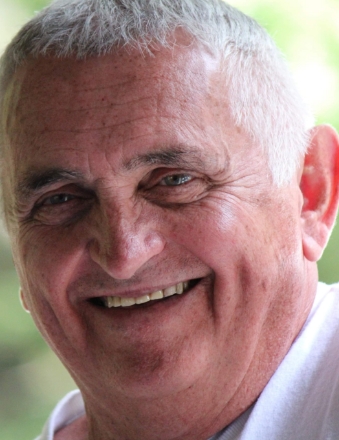 Share a Memory
Place of Rest
Restlawn Memorial Gardens
11128 Cash Valley Road NW
LaVale, MD 21502
Clem Armstrong
May 9, 1938 - May 19, 2023 (Age 85)
Cumberland, MD- Clem Ritchie Armstrong, 85, of Cumberland, MD died peacefully on Friday, May 19, 2023 at UPMC-Western Maryland surrounded by his family.
Born May 9, 1938, in Cumberland, MD, Mr. Armstrong was the son of the late John and Evelyn Armstrong. He was also preceded in death by his brother-in-law: Lawrence Fetzer.
Clem was a graduate of Allegany High School Class of 1956 and was a United States Army Reserve Veteran. He was formerly employed with Potomac Edison, Chattanooga Glass Plant, the Maryland Department of Corrections and retired from Allegany County Economic Development Commission. Clem was a member of the Harley Owners Group Riding Club, hunting, buying cars and was involved with dirt track racing for several years. He had a soft heart and enjoyed watching nature including feeding the birds and deer.
Clem is survived by his close family friend of 43 years, David Miller; his former wife: Betty Armstrong; his daughter: Renee (Armstrong) Hall and husband James Walker; his grandsons: Christian Hall and Carson Hall. He is also survived by his sisters: Marion Fetzer, Janet Marker and husband Mac; and Naomi "Elaine" Fansler and husband Ronald; and countless aunts, uncles, nieces, nephews, cousins and friends, all of whom brought joy and fulfillment to a life well lived.
Friends will be received at Adams Family Funeral home, P.A. 404 Decatur Street, Cumberland, MD (www.adamsfamilyfuneralhome.com) on Tuesday, May 23, 2023 from 11:00 A.M. to 1:00 P.M. A funeral service will begin at 1:00 P.M. with Pastor Bruce McBride officiating.
Interment will be in Restlawn Memorial Gardens.
In lieu of flowers, the family requests that memorial contributions be made to the COPD Foundation, 3300 Ponce de Leon Blvd, Miami, FL 33134, or www.copdfoundation.org
---