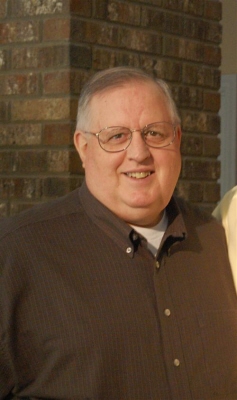 Share a Memory
Place of Rest
Sunset Memory Gardens
8901 Lawyers Road
Charlotte, NC 28227
Delbert B. Holford
June 7, 1947 - November 19, 2022 (Age 75)
Delbert Brian Holford, 75, passed away on Saturday, November 19, 2022. He was born on June 7, 1947 in Tacoma, Washington, son of the late Forrest Dale Holford and Evelyn Addie Anderson Holford. Delbert is also preceded in death by his brother Darrell Holford.
A Celebration of Life Service will be held 2:00 PM Saturday, December 10, 2022 at Resurrection Church, 2940 Commonwealth Ave. Charlotte, NC 28205. A private graveside service will be held at Sunset Memory Gardens.
Delbert is survived by his loving wife Gail Spratt Holford; son Brian Holford and wife Jenny of Holly Spring; Daughter Lori Honeycutt and husband Michael of Concord; brothers Daniel Holford and wife Val of Beaverton, OR, and Donovan Holford and wife DeeAnne of Lake Forest, CA; sister-in-law Susan Holford of Fresno, CA; and grandchildren Charlotte Honeycutt, William Holford, Andrew Holford, and Benjamin Holford.
In lieu of flowers, the family has requested that donations be made to YWAM Charlotte, 410 East Talleyrand Avenue, Monroe, NC 28112, PayPal: YWAMNC@gmail.com or Helping Hands Inc. 1241 Briar Creek Rd. Charlotte, NC 28205 www.givehelpinghands.org
---
Share a Memory of Delbert