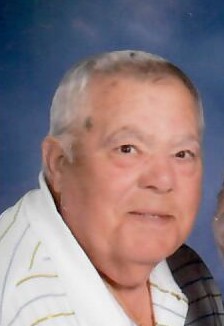 Share a Memory
Place of Rest
Westmoreland County Memorial Park
150 Eastside Drive
Greensburg, PA 15601
Donald E. Howard
December 13, 1935 - March 10, 2023 (Age 87)
Donald E. Howard, 87 of Greensburg, passed away Friday, March 10, 2023.
He was born December 13, 1935 in Greensburg,a son of the late John Edward Howard and Fay Whitehead Heath. Donald grew up in South Greensburg.He was a member of the Army Reserves for over thirty years. He was very involved his community; he was a member of the American Legion, Elks, Owls Gap Hunting Club, Greensburg Masonic Lodge No. 225, Scottish Rite, a lifetime member of the Youngwood Sportsmans Club, a mall walker, and a member of Norvelt Golf Club. Donald was an avid golfer. He was also a devoted grandfather who attended many sporting events and recitals.
Donald worked as a meat cutter in his family's grocery store before working for Hempfield School District as a bus driver and custodian.
In addition to his parents, he was preceded in death by his brother, Max and his wife, Bonnie; his nephew, Max Jr; son-in-law, Charles Metzler; and stepfather, J. Harvey Heath III.
Surviving are his loving wife, Margie Howell Howard; daughters, Cindy Metzler and Donna Sass and her husband, James; three grandchildren, Jacob (Wendy) Sass and, Katelyn Metzler, and Sarah Sass; special sister-in-law, Kathie Smiley; and a number of nieces, nephews, and cousins.
Donald's family would like to give a special thank you to Crystal with Excela Hospice for her wonderful care.
Family and friends will be received on Tuesday, March 14th from 2-4pm and 6-8pm at the KEPPLE-GRAFT Funeral Home 524 N. Main Street, Greensburg.
Services will be held in the funeral home on Wednesday, March 15th at 10am.
Interment will follow in the Westmoreland County Memorial Park.
In lieu of flowers, contributions may be made to the South Greensburg United Methodist Church 411 Sheridan Ave, Greensburg, PA 15601.
---