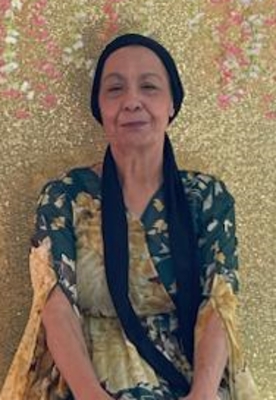 Share a Memory
Place of Rest
Sunset Memory Gardens
8901 Lawyers Road
Charlotte, NC 28227
Estela Velez Ramos
September 25, 1957 - February 28, 2023 (Age 65)
Estela Velez Ramos, 65, passed away on Tuesday, February 28, 2023. She was born in Matamoros, Mexico daughter to Jesus Velez and the late Augustina Avitia Velez.
Funeral services will be held at 12:00 noon on Saturday, March 4, 2023, in the Gordon Funeral Chapel at 1904 Lancaster Ave, Monroe, NC 28112. The family will receive friends prior to the service from 11:00 AM to 11:45 AM. Burial will follow in Sunset Memorial Gardens.
Estela is survived by her loving husband Faustino Ramos; two sons Victor Alonso Ramos Velez (Alondra), G. Eduardo Ramos Velez (Febe); five daughters Laura I. Ramos Velez (Alberto), Neidin Ramos Velez (Ilasis), Sarai Ramos Velez (Jorge), Abigail Ramos Velez (Obed), Betsabe Ramos Velez (Santiago); twenty-seven grandchildren Abner Ramos T., Ky Ramos T, Itzel Diaz, Arizai Ramos, Elienai Ramos, Josue Karim Ramos, Amsi Ramos, Abdiel Evangelista, Jaziel Evangelista, Atlai Evangelista, Jared Evangelista, Keyla Ramos, Ashley Nataly Rodriguez Ramos, Dayana Neydin Rodriguez Ramos, Alexander Hernandez, Aury Sanchez, Ashley Rodriguez, Pedro Yahin Rodriuez Ramos, Sunem Jadai Rodriguez Ramos, Salim Jorge Rodriguez Ramos, Gerson Gutierrez, Ebiasaf Gutierrez, Thiago Lopez, Haniel Nahin Amaya Ramos, Uzziel Isai Amaya Ramos, Zahary Barzilai Amaya Ramos, Mahely Esbai Amaya Ramos; six great grandchildren Arian, Amir, Elias, Aram, Sina, Adriel; and many brothers and sisters in Mexico.
---