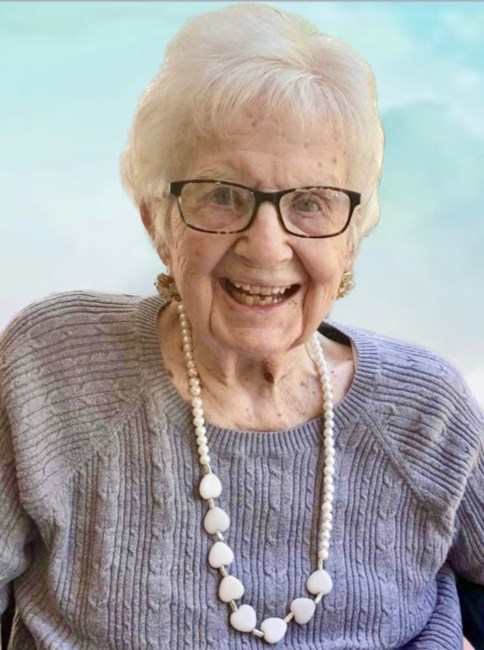 Share a Memory
Place of Rest
Sunset Memory Gardens
8901 Lawyers Road
Charlotte, NC 28227
Frances D. Leete
May 18, 1919 - March 2, 2023 (Age 103)
Frances Leete, beloved wife of Ralph Leete (deceased) was born in Halifax Co. Virginia May 18, 1919. She was the daughter of William Albert and Fanny Howerton Dixon (deceased). Frances and Ralph spent 64 years together prior to his death in 2005. Frances was the inspirational matriarch of her family, a loving wife, mother, grandmother, educator and most importantly a devoted Christian.
Frances was a lifelong learner, a graduate of Meredith College in 1940 and returned to school in her fifties, where she received her Masters Degree from UNCC. She began her teaching career in Cluster Springs and when the family moved to Charlotte in 1954, she joined the staff at Bain Elementary, where she taught until her retirement. She loved all of her students and they loved her, as evidenced by the numerous letters and visits she received during her lifetime.
Her faith was apparent throughout her life and she was devoted to serving the Lord. She was an active member at Philadelphia Presbyterian Church for 60 years. She was a Bible moderator for her circle and was awarded a lifetime membership by the Women of the Church. Frances loved music. She sang with the senior choir and started and then directed the youth choir at Philadelphia. She was elected Deacon and was the fourth elected female Elder in 1986. She continued to serve as an Elder and attained Elder Emeritus status. In 2009, she was awarded "Outstanding Older Adult" by the Mecklenburg Presbytery. Currently she holds the Julia Black cane, which signifies she was the oldest living woman in the church.
Frances is survived by her children, Linda Leete Campbell of the home, Bud Leete (Ginny) of Knoxville, TN. Grandchildren, Sheryl H. Wilson (Bob), Scot Campbell (Judi) of Charlotte, David C. Leete (Mary Ann) of Greenville, SC and Joanna Carroll (Sean) of Mount Pleasant, SC. Her family also included 6 great- grandchildren of whom she was very proud: Stephanie Zak (Jason), Erin McClain (Graham), Noah Leete, Olivia Leete, Julia Rick, Holly Rick, Alan Rick and Jill Carroll. She also leaves behind six very special great-great-grandchildren; Julianna, Ansley and Allison Zak; Gray, Annie and Maggie McClain.
The family would like to recognize and thank her extended family of The Little Flower, whose
loving staff provided exceptional care and safety for her five remaining years. Several of these years were during the Covid pandemic. We would also like to thank Brenda Romero, who provided care and comfort prior to Frances' entry to The Little Flower. These remarkable caregivers' devotion and kindness will always be remembered.
In lieu of flowers, the family wishes contributions to be made to The Little Flower 8700 Lawyers Road Mint HIll, NC 28227; with a memo noted TLF Staff Fund. Thank you.
A visitation for Frances will be held Monday, March 6, 2023 from 12:30pm to 1:30pm at Philadelphia Presbyterian Church, 11501 Bain School Road, Mint Hill, NC 28227. Funeral services will follow at 1:30pm. Burial will be at Sunset Memory Gardens, 8901 Lawyers Road, Mint Hill, NC 28227.
---
Share a Memory of Frances