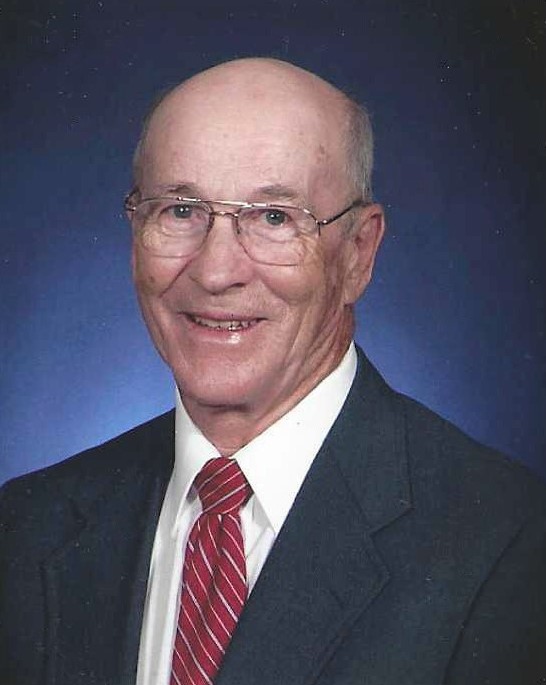 Share a Memory
Place of Rest
Zanesville Memorial Park
1475 Military Road
Zanesville, OH 43701
Loren D. Allen
May 8, 1933 - May 14, 2023 (Age 90)
Loren D. Allen, 90, of Zanesville, went to be with the Lord after a fight with cancer, at 8:47 P.M. on May 14, 2023, at the Genesis Hospice Care (Morrison House), Zanesville. He was surrounded by his loving family. Loren was born on May 8, 1933, at Gilbert, Ohio, a son of the late Howard L. (Ted) and Dorothy I. (Baker) Allen.
Loren was a 1951 graduate of New Concord High School, and he served the community for 49 years in the appliance repair business. He was an avid golfer, loved to travel, loved baseball, fishing, and camping, he was a member of the Duncan Falls Lions Club, a trustee for the Duncan Falls Methodist Church, and was a member of the Central Trinity Methodist Church of Zanesville.
He is survived by his wife of nearly 70 years, Ruth Ann (Biery) Allen, and along with their three sons: Gary L. (Brenda J.) Allen of Thornville, OH, Daniel L. (Cathleen A.) Allen of Sanford, MI, and Christopher L. (Staci S.) Allen of Zanesville; nine grandchildren: Bryan L. Allen of Newark, OH, Emma A. (Nathaniel) Davis of Ripley, MS, Timothy D. Allen of Marion, OH, Matthew W. (Tara B.) Allen of Amelia, OH, Scott C. (Alyson K.) Sansone of Grove City, OH, Nathaniel L. (Lindelwa L.) Allen of Columbus, OH, Darcianne A. (Michael R.) Porter of Sycamore, OH, Amber L. Allen and Kiersten L. Allen of Zanesville; along with eight great grandchildren: Makenna R. Lawson, Madisyn G. Lawson, Isabella M. Allen, and Raelynn N. Allen of Amelia, OH; Levi E. Davis and Eliza J. Davis, of Ripley MS; and James A. Porter and Andrew M. Porter of Sycamore, OH; and one sister, Betty A. Wheeler of Zanesville.
In addition to his parents, Loren was preceded in death by his brother, Rev. Donald W. Allen, and grandson, Gary M. Allen.
Friends and family may call from 6 to 8 P.M. on Thursday, May 18, 2023, at THE SNOUFFER FUNERAL HOME, 1150 WEST MILITARY ROAD, ZANESVILLE, where funeral services will be held at 11:00 A.M. on Friday, May 19, 2023, with his nephew, Rev. Stephen Allen officiating. Loren will be laid to rest at Zanesville Memorial Park.
In lieu of flowers, memorial contributions may be made to your choice of charities.
---