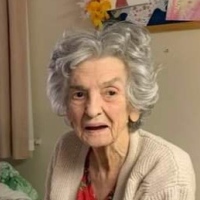 Share a Memory
Place of Rest
Zanesville Memorial Park
1475 Military Road
Zanesville, OH 43701
Shirley Ann Dixon
April 17, 1934 - November 16, 2022 (Age 88)
Shirley Ann Dixon, 88 of New Lexington died at 7:40 P.M. Wednesday, November 16, 2022 at the New Lexington Healthcare and Rehab.
She was born April 17, 1934 in Zanesville, OH the daughter of Arthur "Art" R. Neal and Myrtle F. Franklin Neal.
Shirley was a homemaker and also a caretaker who took care of everyone else.
She is survived by a son, Timothy L. (Joelene) Dixon; numerous grandchildren, great grandchildren and great great granddaughter; a sister, Ruthie Havens.
Shirley was preceded in death by her parents; her husband, Roy J. Dixon; a son Mark A. Dixon; a daughter Karen Higgins; a sister, Betty Swope; and four brothers, Jack Neal, Robert Neal, Gerald Neal and Jimmy Neal.
Visitation will be 11:00 AM to 1:00 PM on Wednesday, November 23, 2022 with funeral service to follow at 1:00 PM at the Bryan & Hardwick Funeral Home with Pastor Jeff Fountain officiating. Burial will conclude at the Zanesville Memorial Park.
The Bryan & Hardwick Funeral Home, 2318 Maple Ave. Zanesville is in charge of the arrangements.
---
Share a Memory of Shirley