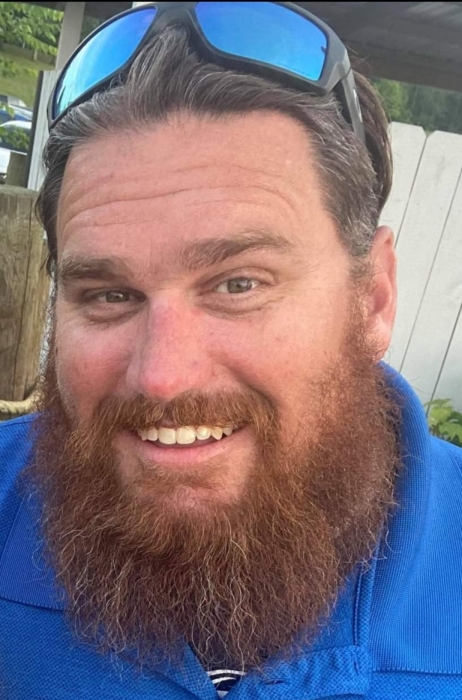 Share a Memory
Place of Rest
Zanesville Memorial Park
1475 Military Road
Zanesville, OH 43701
Thomas L. Law
April 7, 1981 - November 15, 2021 (Age 40)
Thomas L. Law, 40 of Zanesville, passed away peacefully surrounded by family on November 15, 2021 at Genesis Hospital after a long battle from Covid complications.
He was born on April 7, 1981, in Zanesville, son of Scott Law and Carla Sheppard Law. Tom worked as a service manager at Extreme Motorsports of Cambridge. He was an avid motorcycle rider. He was also a huge Columbus Blue Jackets fan. In his spare time, he enjoyed spending time with his family and friends. He loved taking road trips, letting the road take him wherever it led.
In addition to his parents, he is survived by the love of his life, Vanessa Smith; daughter, Hailee (Hunter Edwards) Law; sons, Gabe Law, Noah Barrett; sister, Tabatha (Thomas) Krueger; honorary son, Jaythan Wright; honorary daughter, Taylor Drake; Special great Aunt and Uncle Fred and Nancy Thompson, Carol and Roger Fitz; uncles, Paul (Jane) Law, Alan (Kathy) Law, Gale Law; Aunts, Judy Law, Becky Law, Sue Ransom, Connie Sheppard; nieces, Lucy, Hattie, Ariella, Evealyn; nephew, Kolton; mother and father-in-law, Terry and Debbie Barrett; sister-in-law, Tiffany (Matt) Norris; Steve and Becky Patterson; several half siblings; many friends, cousins, and his work family.
He is preceded in death by his grandparents, Hilda Elizabeth Sheppard, Thurman and Mary Sheppard, Minnie Eileen Law, and Eugene Ray Law; uncles, David Law, Keith Law; and aunt, Lori Law.
Calling hours will be held on Thursday November 18, 2021 from 2:00-4:00 and 6:00-8:00 PM at DeLong-Baker and Lanning Funeral Home. Services will be held on Friday November 19, 2021 at 11:00 AM with Rev. Darren Tolbert officiating. Burial will follow at Zanesville Memorial Park Cemetery.
---