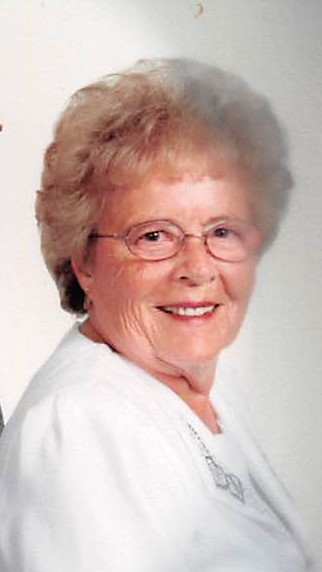 Share a Memory
Place of Rest
Zanesville Memorial Park
1475 Military Road
Zanesville, OH 43701
Mary Louise Brady
February 4, 1932 - May 11, 2023 (Age 91)
Mary Louise Brady, 91, of Zanesville, died at 8:37 P.M. on Thursday, May 11, 2023, at The Oaks at Northpointe, Zanesville, surrounded by her loving family. She was born February 4, 1932, in Adamsville, a daughter of the late Ernest and Lanah Scanlen Miller.
She is survived by a son Michael (Kathleen) Brady of New York, NY; two daughters Linda (Gerald) Forrider of Richwood, OH and Connie (Tom) Lenahan of Lacombe, LA; six grandchildren, Brady (Julie) Wolgamott, Emma McCullough, Evan (Emma) McCullough, Michael and Robby Lenahan, and Chloe Brady; two brothers, Eddie (Mary Ann) Miller and Robert (Sue) Miller; two sisters, Irene (Buddy) Smith and Doris (Jim) Alcock; great grandchildren Christina and Jessica Smith, Matrim Wolgamott, and Mairin McCullough; several nieces and nephews; and long-time companion and special friend Jim Cross.
In addition to her parents, Mary was preceded in death by her husband, Paul C. Brady, who died July 23, 2013; her daughter Pamela (Jim) McCullough; her grandson Jeremy Blankenship; and five sisters, Anna Mae (Dwayne) Moore, Ella Jean (Delbert) Richardson, Betty (Bill) Starling, Florence (Duck) Starling, and Helen (Ronnie) Holt.
Friends and family may call from 1:00- 3:00 P.M. and 5:00-7:00 P.M. on Sunday, May 14, 2023, at the BOLIN-DIERKES FUNERAL HOME, 1271 BLUE AVENUE, ZANESVILLE, where funeral services will be held at 10:00 A.M. on Monday, May 15, 2023 with Pastor Eric Miller officiating. Mary will be laid to rest at Zanesville Memorial Park beside her beloved husband Paul.
In lieu of flowers, memorial contributions may be made to the Muskingum County Center for Seniors, 160 N. 4th Street, Zanesville, Ohio 43701.
---