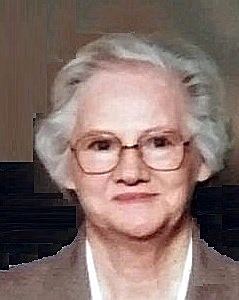 Share a Memory
Place of Rest
Sunset Memory Gardens
8901 Lawyers Road
Charlotte, NC 28227
Rachel Nance
January 7, 1928 - November 15, 2022 (Age 94)
Rachel Drye Nance, 94, passed away on Tuesday, November 15, 2022 at Lake Wylie Assisted Living in South Carolina. She was born on January 7, 1928 in Stanly County, NC to the late Lonnie and Puah Drye.
Rachel was employed with Delmar Company for 30 years. She will be remembered by her family as a mother that worked hard to provide for her family.
Rachel was preceded in death by her husband, Clyde C. Nance; her daughter, Frances Nye; her brothers, Robert, Craven, and Jake; and her sisters, Ruth, Kathy, and Deanie.
She is survived by her daughters, Linda Davis and Rebecca Robinson (Michael); her son, Douglas Nance (Lundee); and her grandchildren, Sandy Pollock and David Robinson.
A Graveside Service will be held at 12:00 pm on Tuesday, November 22, 2022 at Sunset Memory Gardens, 8901 Lawyers Road, Mint Hill, NC.
---