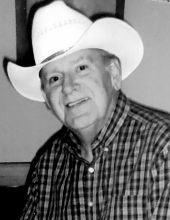 Share a Memory
Place of Rest
Restlawn Memorial Gardens
11128 Cash Valley Road NW
LaVale, MD 21502
Robert Earl Boyce
July 22, 1941 - March 9, 2023 (Age 81)
Robert Earl Boyce, 81, of LaVale, Maryland passed away peacefully, in his home, on Thursday, March 9, 2023 – surrounded by love.
Born on July 22, 1941, in Mt Savage Maryland. Bob was the only son of the late William Earl Boyce and Wanda Elaine (Smith) Boyce. He was also preceded in death by his sister, Judy Lowery, his grandson, Robert Justin Boyce and his daughter in law, Diane Boyce.
Bob graduated from Mt Savage High School in 1959, and began working soon after at Kelly Springfield Tire Co., where he remained for 26 years, until they closed their doors in Cumberland. Following his retirement from the Kelly, he worked at ABL for 5 years, before ending up as a driver for Bo Fagan, transporting mail back and forth between Cumberland and Baltimore. He continued this job until he decided to finally retire, relax, and enjoy life with his family.
Bob loved to hunt with his sons and grandson, and also shared his expert advice on fishing with everyone in the family. He loved model trains and his '57 Chevy, and had more "toys" than the average person. He could fix anything, and it was common for the neighborhood kids to stop by with their bikes or toys that needed repaired. More than any other hobby though, Bob loved Bluegrass music! He was self-taught, and played the 5-string banjo, his Martin guitar, the bass-fiddle, and even picked a little at the mandolin. He could sing with the best of them, and was in several area bluegrass bands throughout his lifetime, making many close friends. His love of music has carried over to his children, and grandchildren, who will continue to listen, write songs, play, and sing – and do so, with honor and "thanks" to their Dad or "Pap". He never met a stranger, and will be sorely missed!
Bob is survived by his loving wife of 61-years, Linda Lee (Ellsworth) Boyce, and his 5 children, Scott Boyce and wife Nancy, Millersville, MD; Todd Boyce, Cumberland; Mindy Dicken and husband Brian, Cumberland; Eric Boyce, Cumberland; and Brandon Boyce, and his partner Courtney McClarren LaVale; and his Grandchildren Ryan Boyce, Julie Espinosa, Erin Marlow, Daniel Boyce, Garrett Maiers, Tyler Dicken, Gavin Boyce, Caleb Boyce, John Boyce, and Addison Boyce. He also is survived by 7 great-grandchildren; his sister, Carol Knieriem, and his brother-in-law Twain Lowery; and many nieces and nephews.
Friends will be received at the Adams Family Funeral Home, P.A., 404 Decatur Street, Cumberland, MD, on Monday, March 13, 2023, from 4:00 P.M. to 7:00 P.M.
Funeral services will be conducted at the funeral home on Tuesday, March 14, 2023, at 11:00 A.M., followed by a graveside service at Bob's final resting place, Restlawn Memorial Gardens, LaVale, MD.
In lieu of flowers, donations can be made to Park Place United Methodist Church 80 National Highway, LaVale, MD, 21502 or Gateway West Church 401 W Industrial Blvd, Cumberland, MD 21502.
---