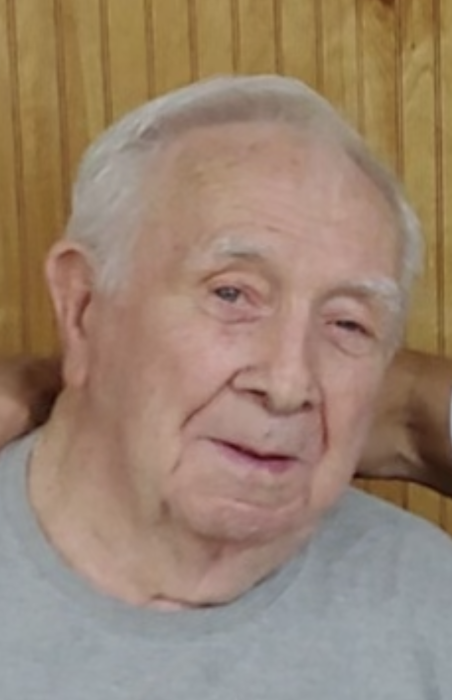 Share a Memory
Place of Rest
Bedford County Memorial Park
4426 Business 220
Bedford, PA 15522
Thomas R. Seifert
July 4, 1929 - May 25, 2023 (Age 93)
Thomas R. Seifert, 93, of Bedford, Pennsylvania passed away on Thursday, May 25, 2023 at HillView Nursing Home, Altoona, PA.
Thomas was born in Bedford on July 4, 1929, son of the late George and Erdie (Mowry) Seifert.
He is survived by son- Thomas J. Seifert and companion of Jo Rager, of Bedford; three granddaughters- Erin Mauro, Tara Gleason, Ashley Tortorici, and eight great- grandchildren-Ava, Lily, Claire, Jack, Ronan, Shea, Olivia, and Nora; sister- Margaret Lashley, of Bedford. Thomas was preceded in death along with his parents by sisters: Edna Seifert, Ann E. Mitchell, Catherine Carney, Mabel Milam, Lillian Lashley, Norma Jean Edwards and brothers: Leroy Seifert, and Donald Seifert.
Thomas was a member of the Bedford Moose Lodge #480, Bedford American Legion Post 113, Bedford VFW, and the Bedford Elks. He graduated from Bedford High School in the class of 1949.
Thomas served his country in the United States Army, as a Corporal during the Korean War.
He was a mechanic and worked at Ryder Trucking and Eastern Express. He enjoyed watching the Pittsburgh Steelers, Pirates, Panthers and was a Bedford Bison Fan.
At the request of the family services will be private.
Interment will be at Bedford County Memorial Park.
Military rites accorded to the Fort Bedford Honor Guard.
---